Winter 2020 - Upholstery with weaving and felted throws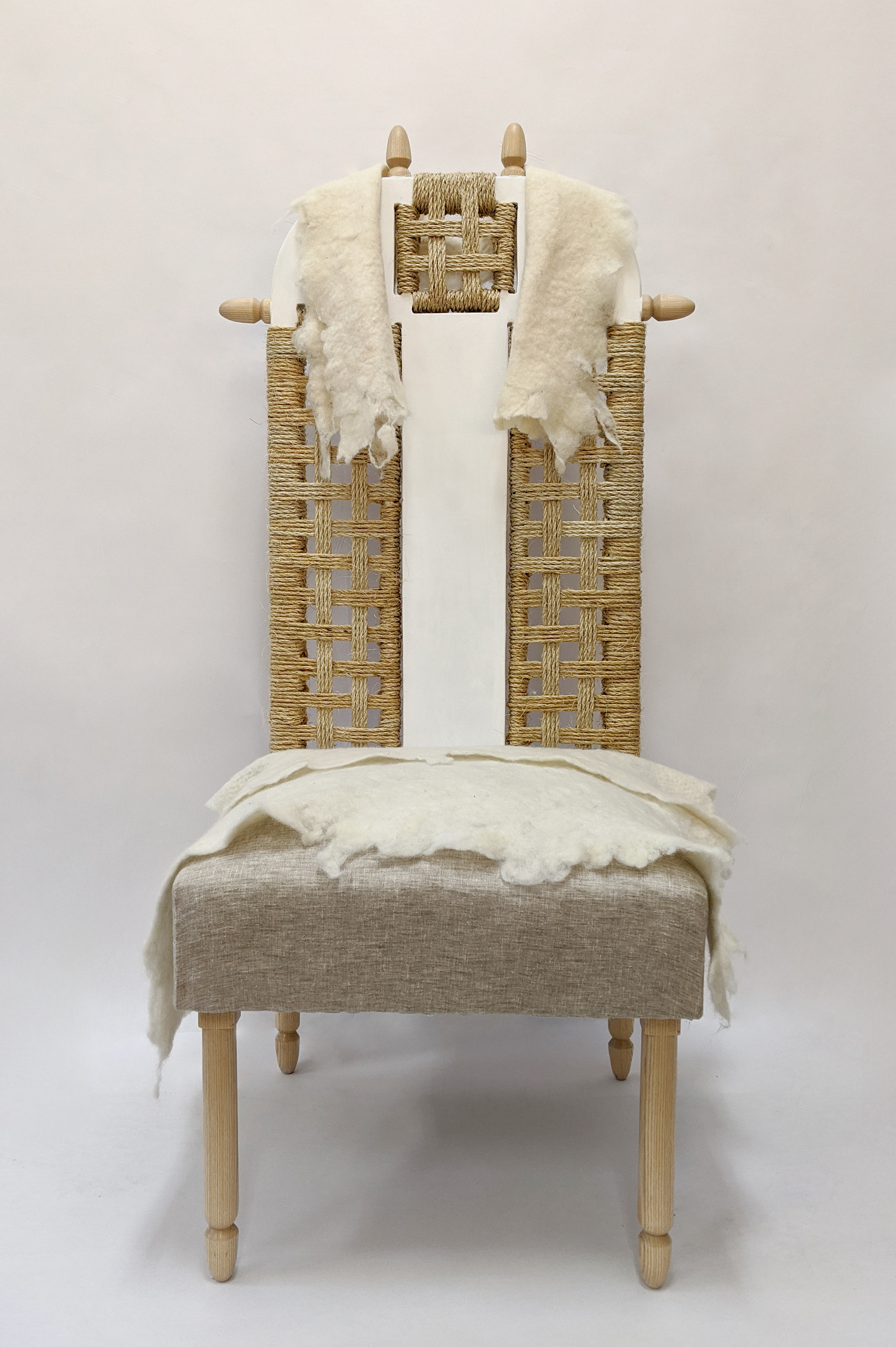 Fall 2019 Wardrobe - Maple, paper - 72" x 36" x 18"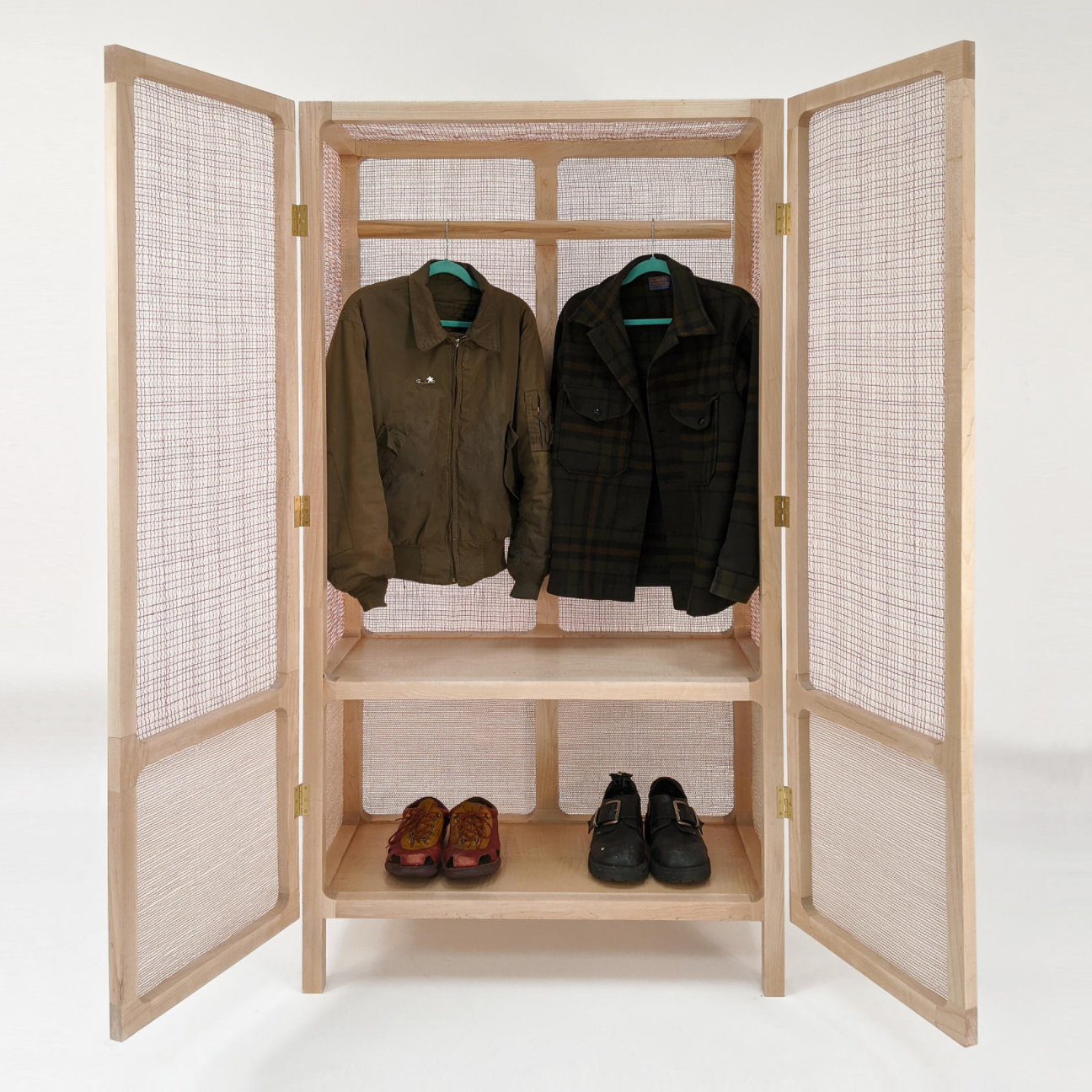 Fall 2019 Bench - Ash finished with stain and wax. Upholstered seats with own jacquard design, polyester, mohair, and rayon.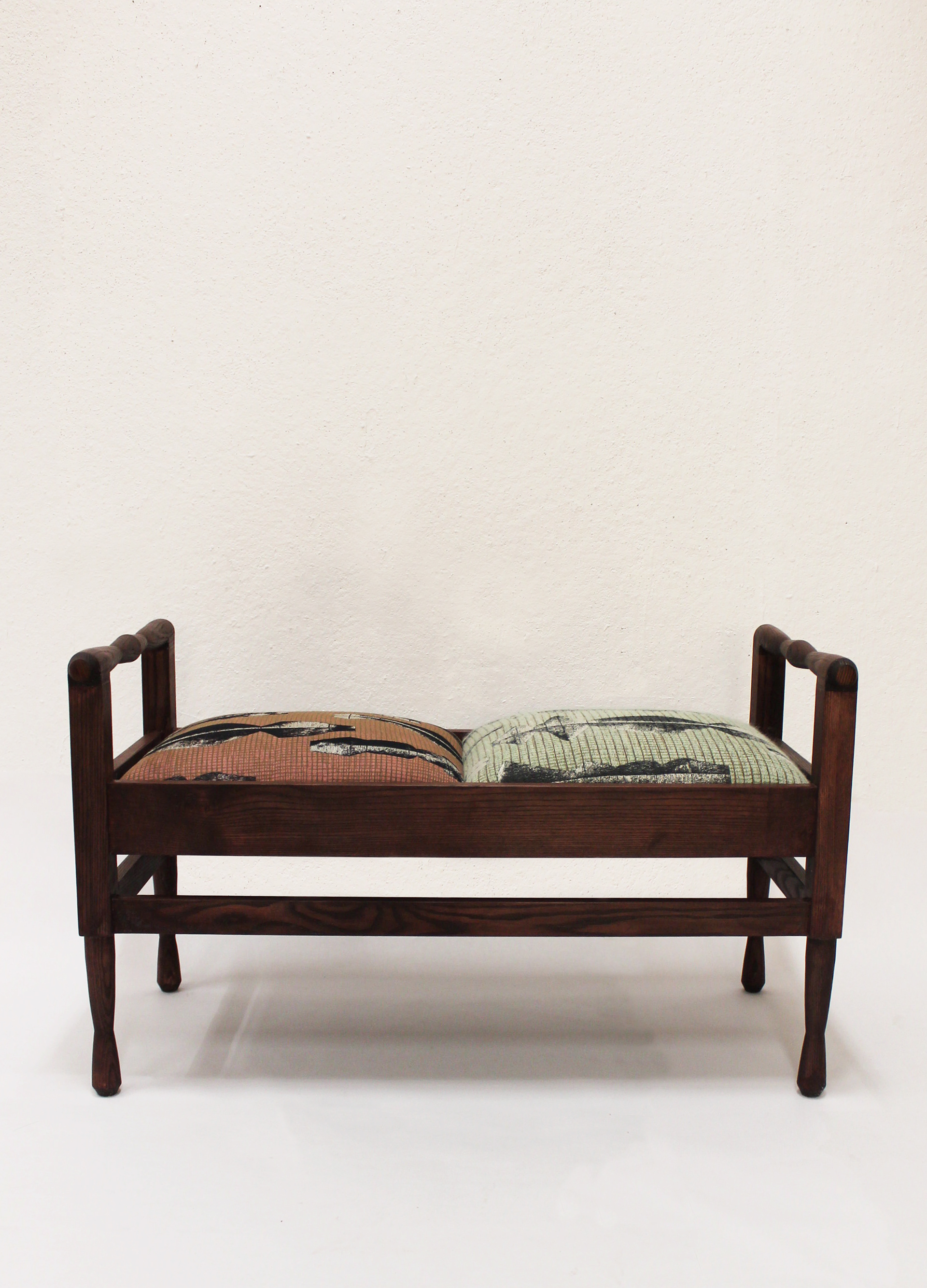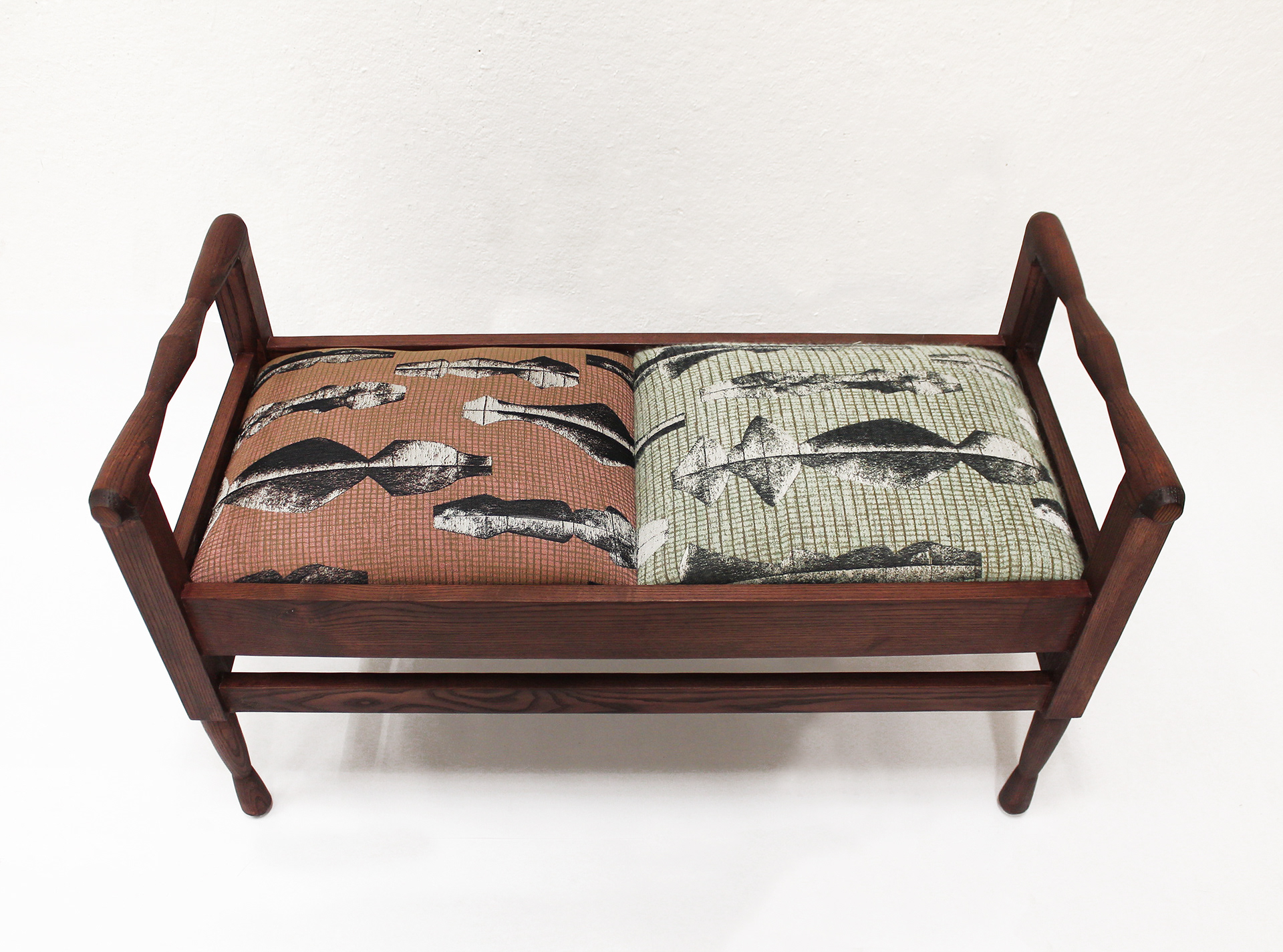 Fall 2019 - Felt Blanket
Wool sourced locally from meat industry farm. Hand washed, dyed, carded, and felted.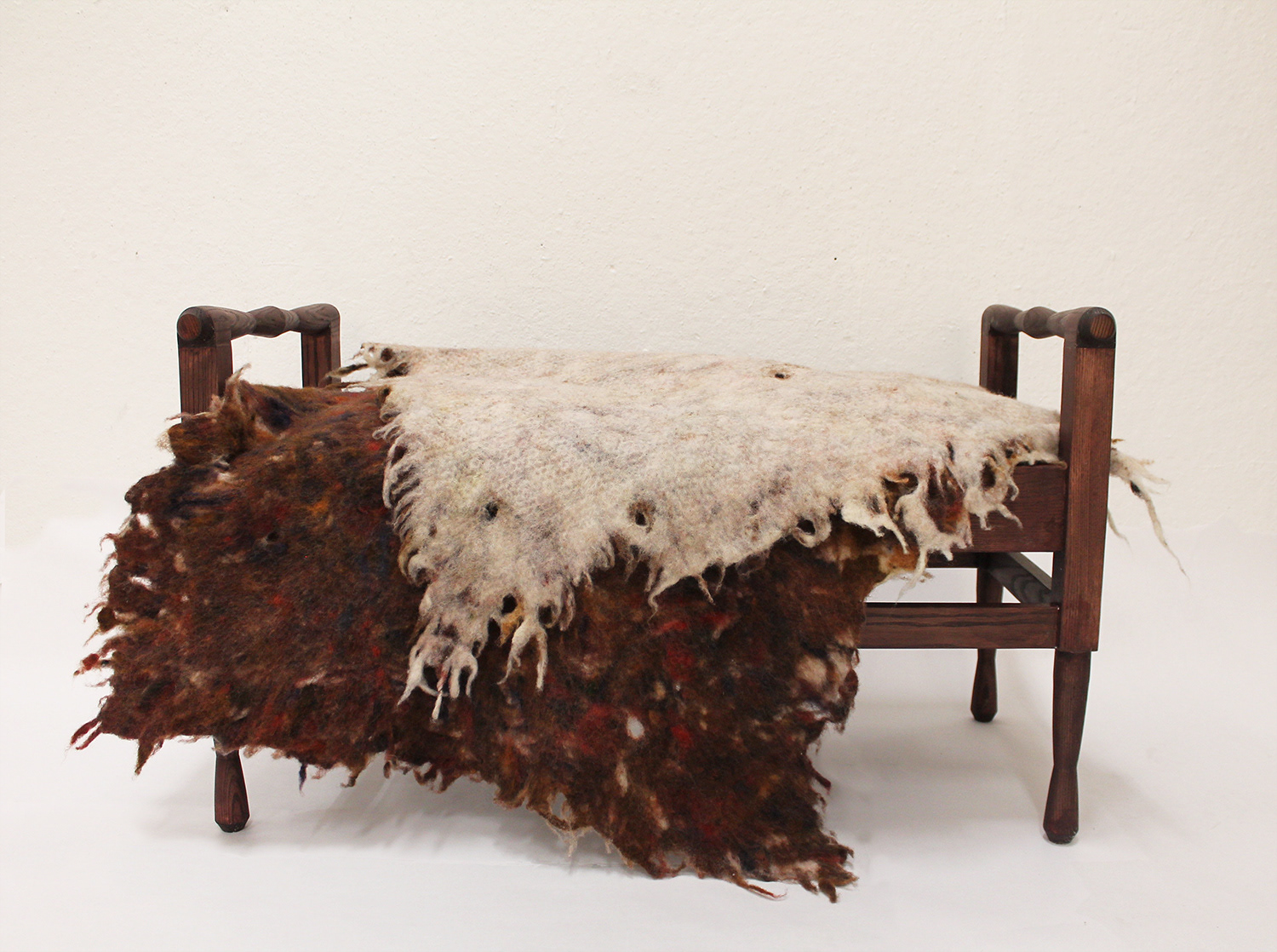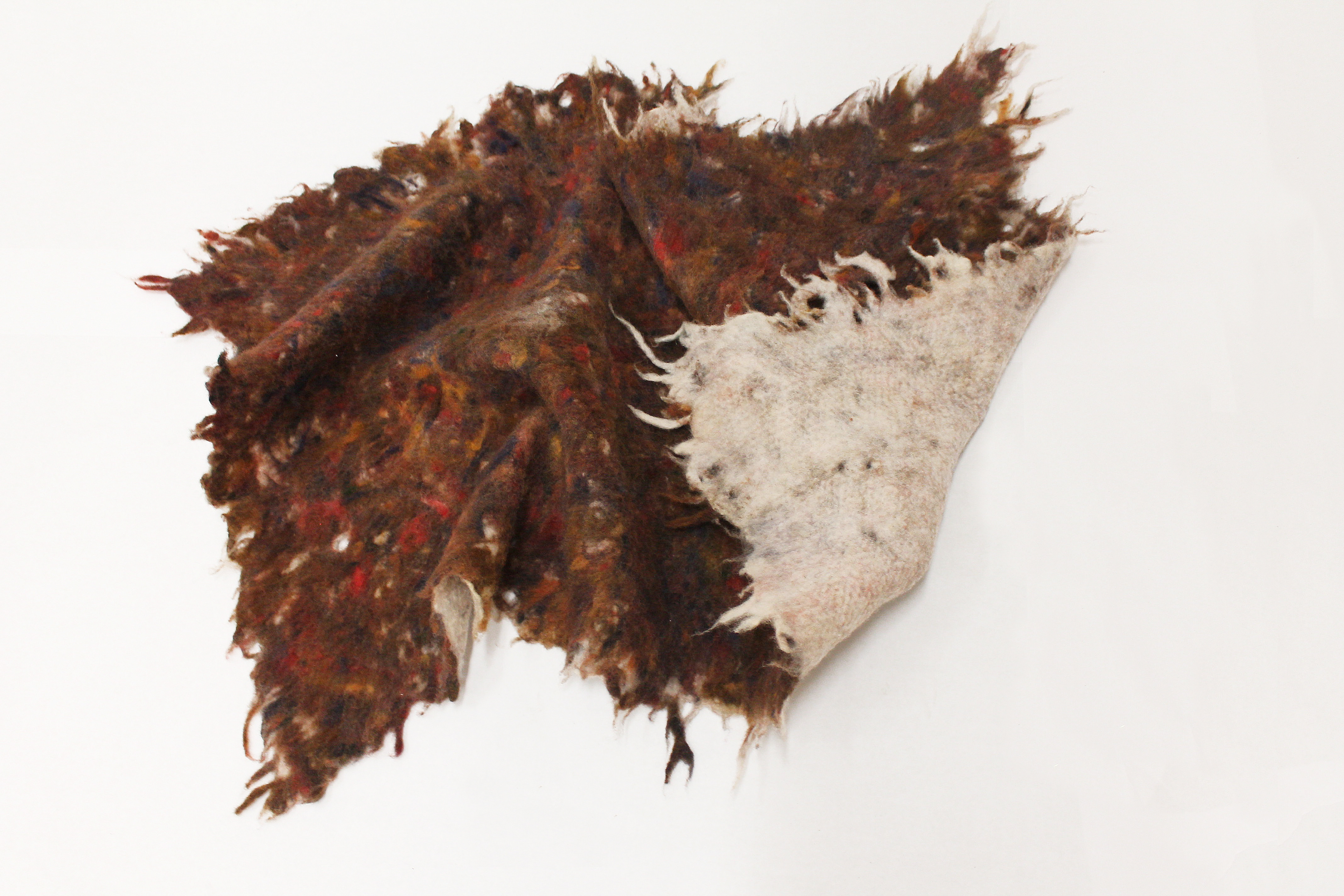 Fall 2019 Stool
Poplar - removable turned legs to alter stool to ottoman height.
Hand dyed wool yarn, woven seat in danish cord fashion.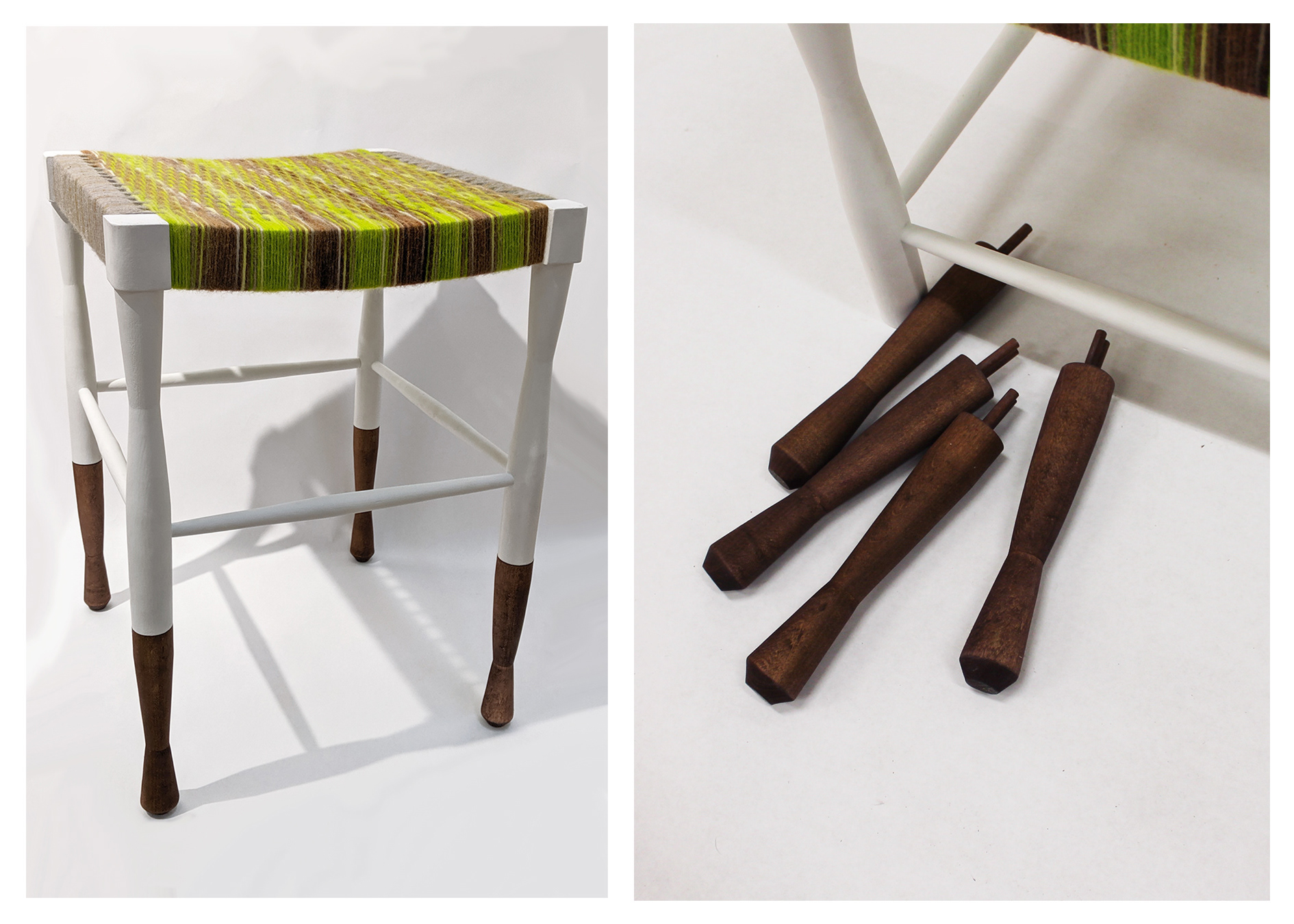 Lighting Design - Spring 2018 - Desk lamp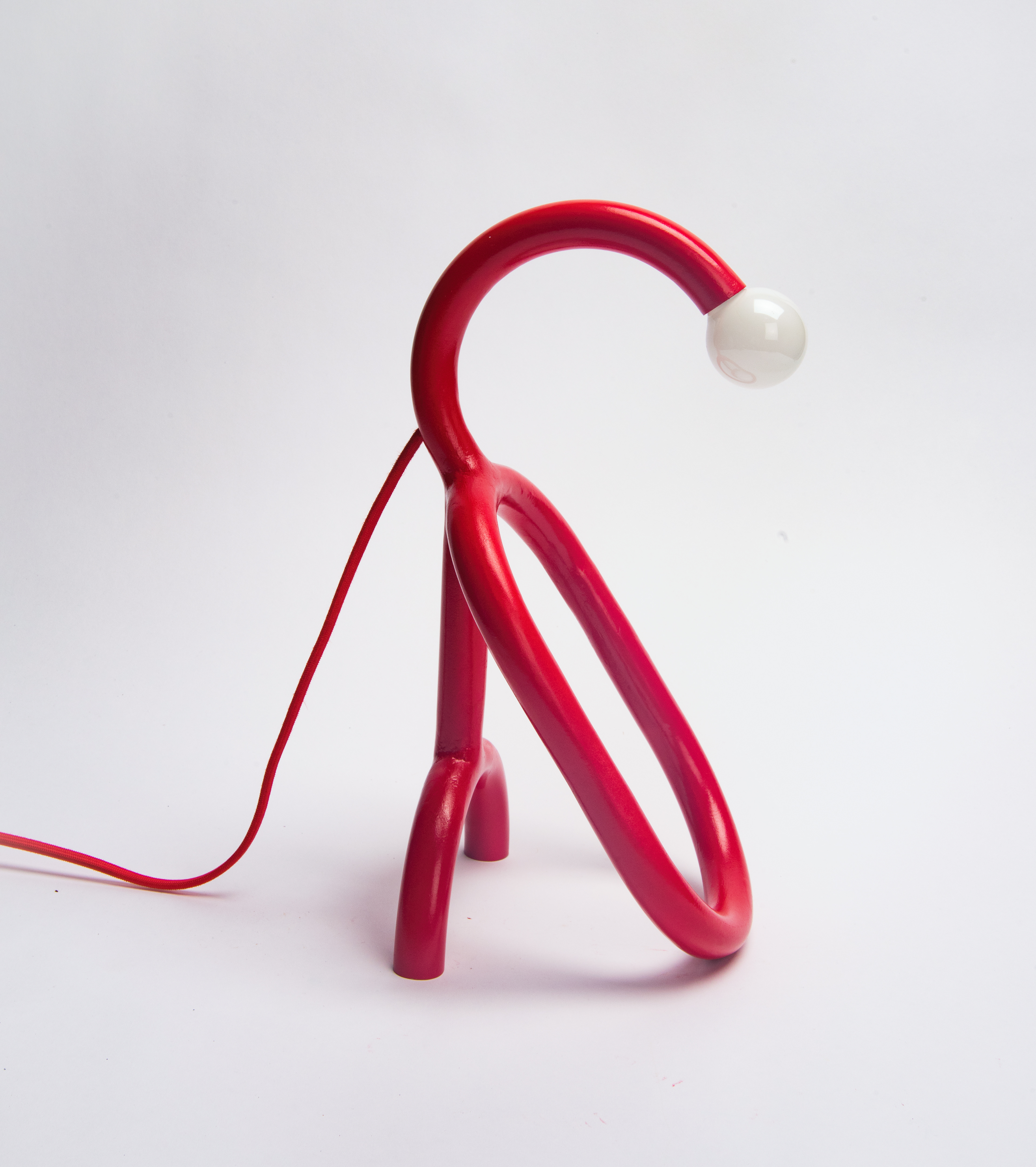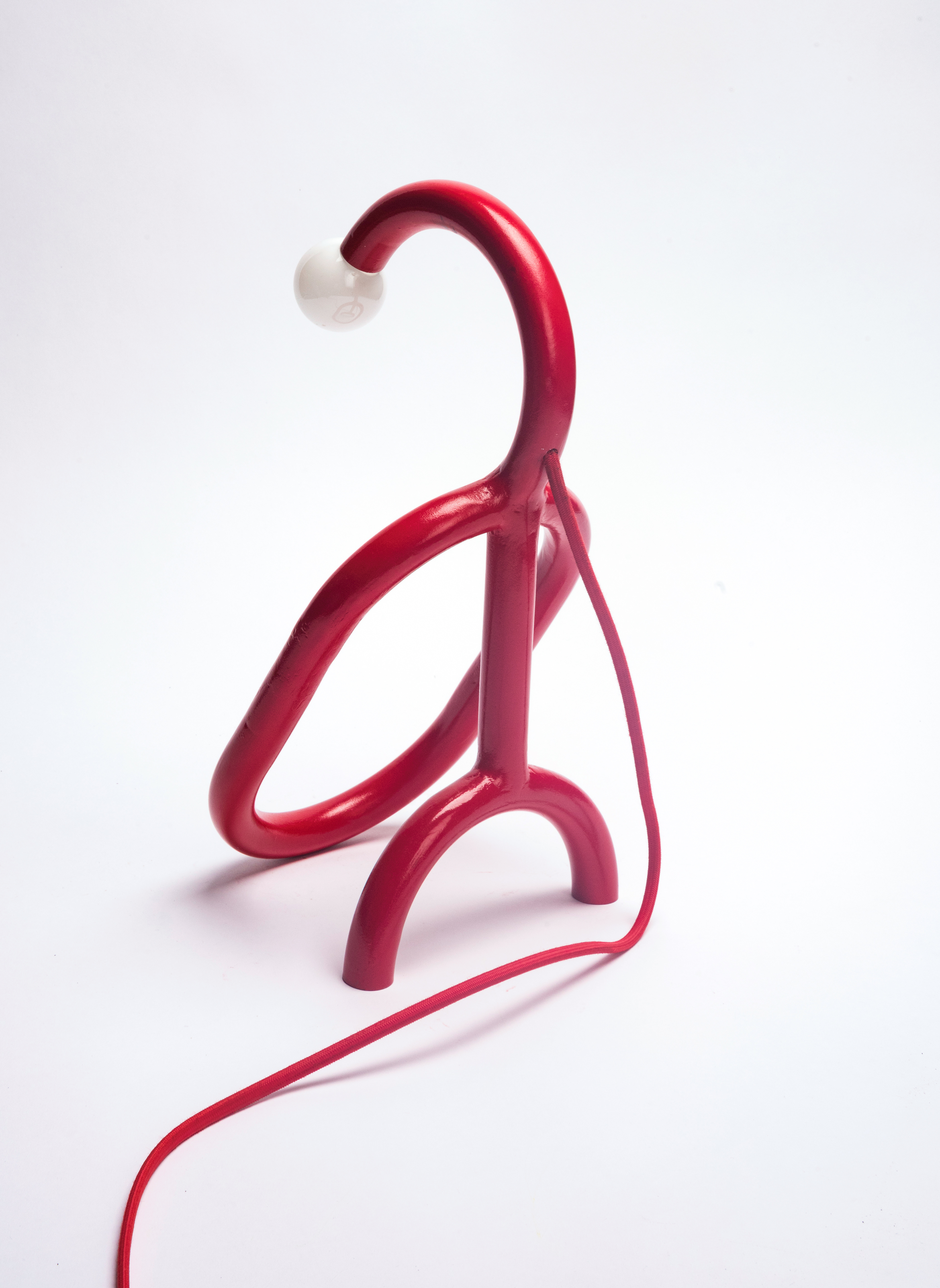 Metals for Furniture Design - Winter 2016 - Metal chair with woven back and seat.
Lighting Design - Spring 2018 - Floor lamp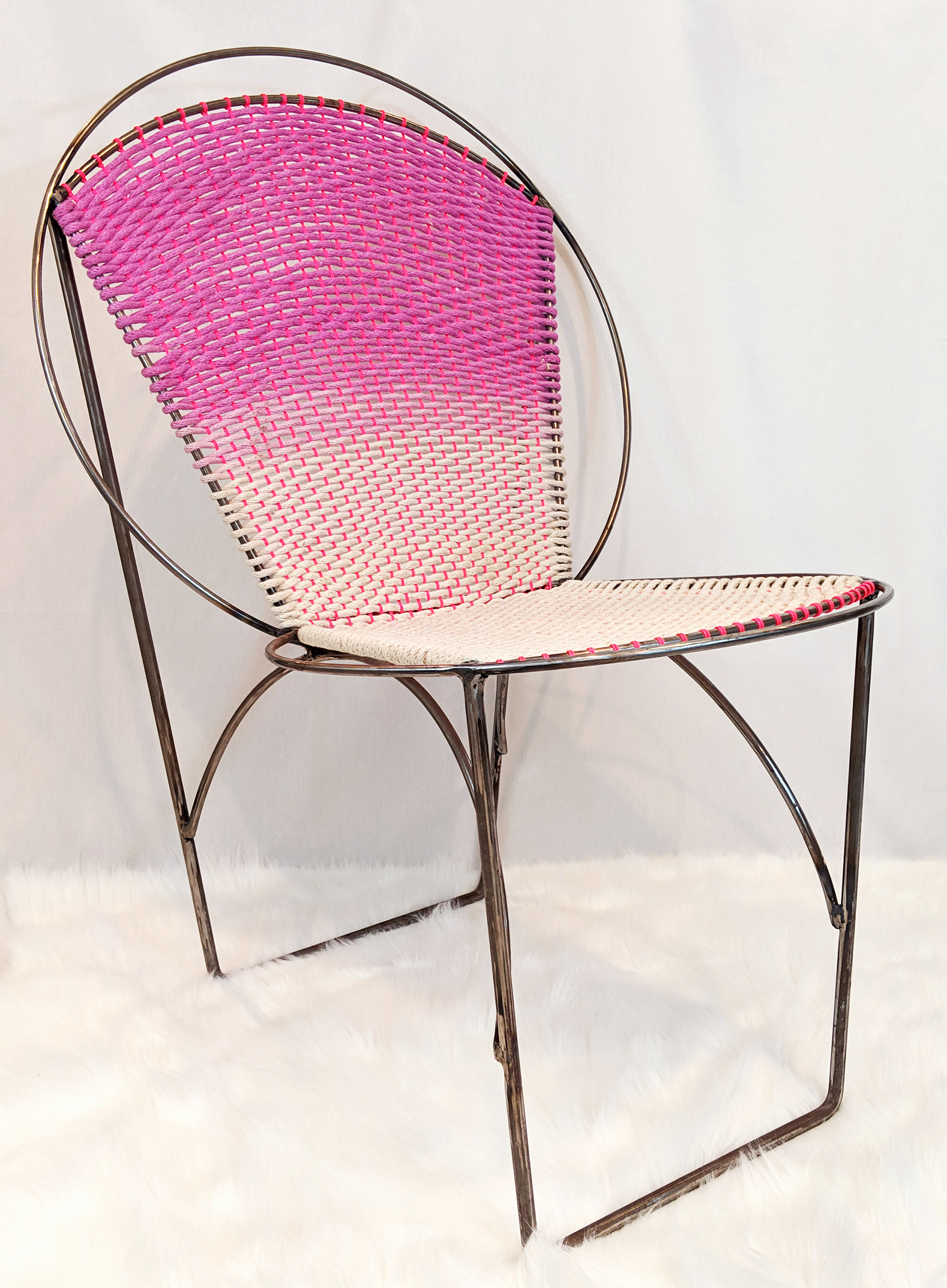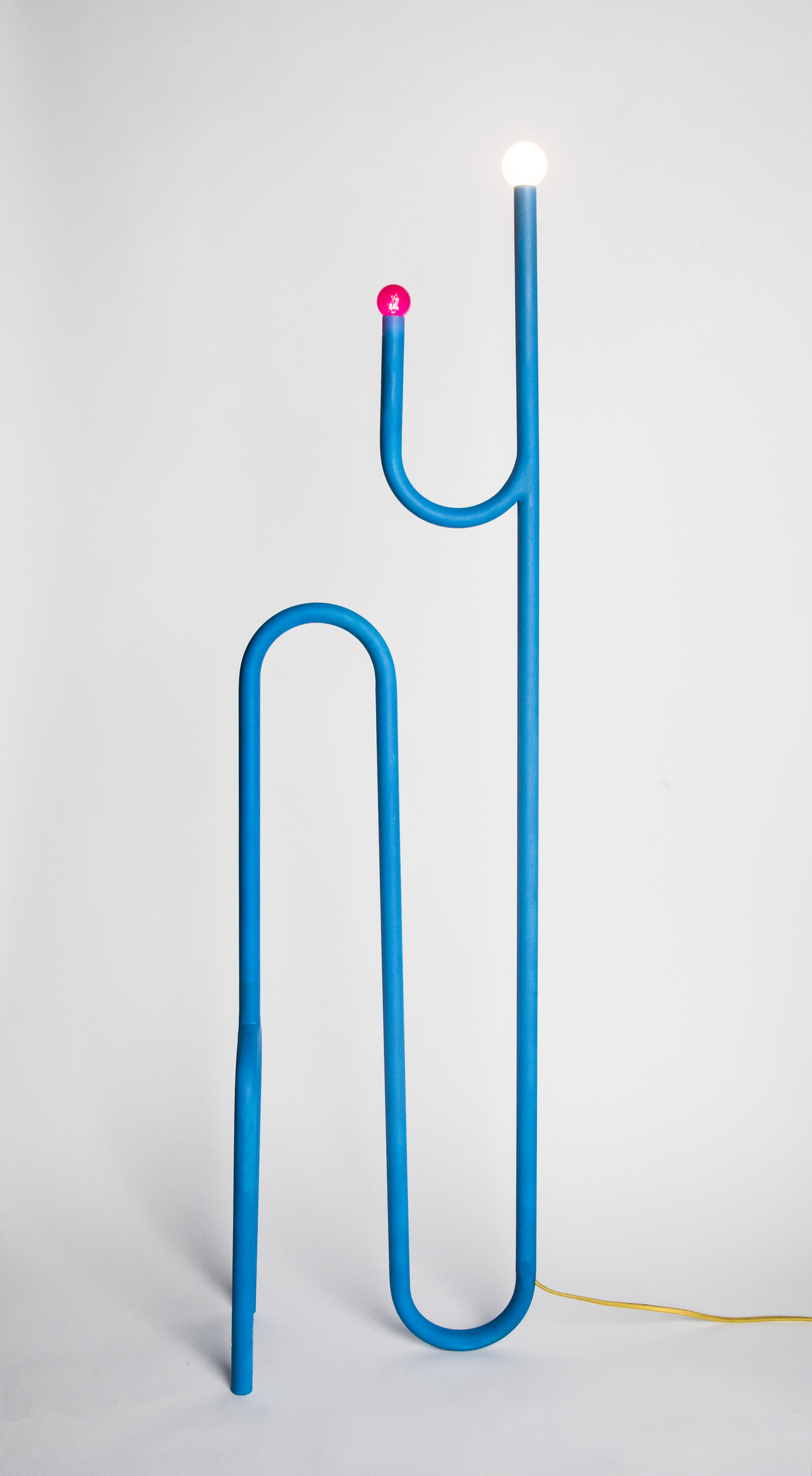 Lighting Design - Spring 2018 - Amorphic sconce

Ceramics - Fall 2018 - Desk lamp with flower pot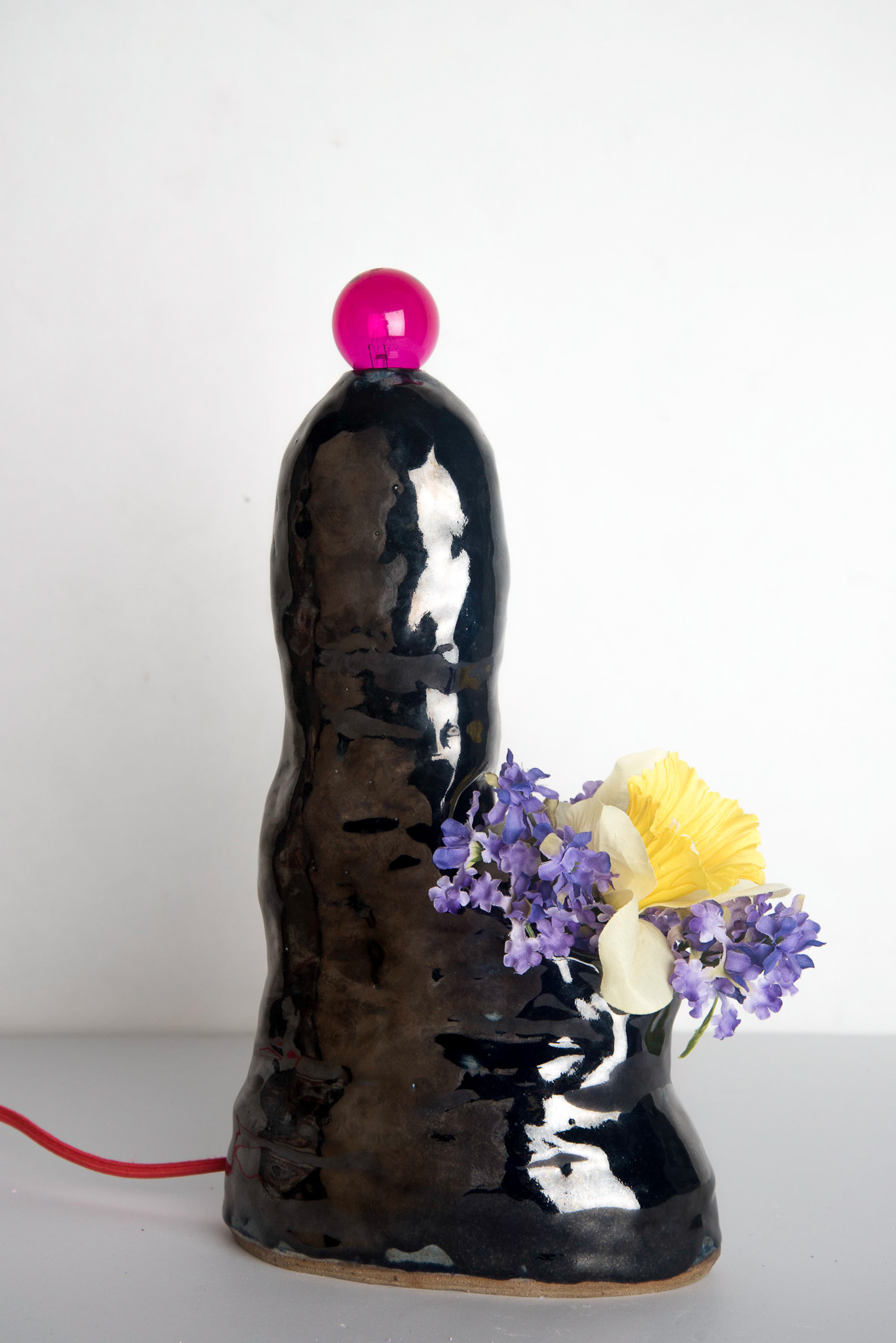 Ceramics - Fall 2018 - Desk lamp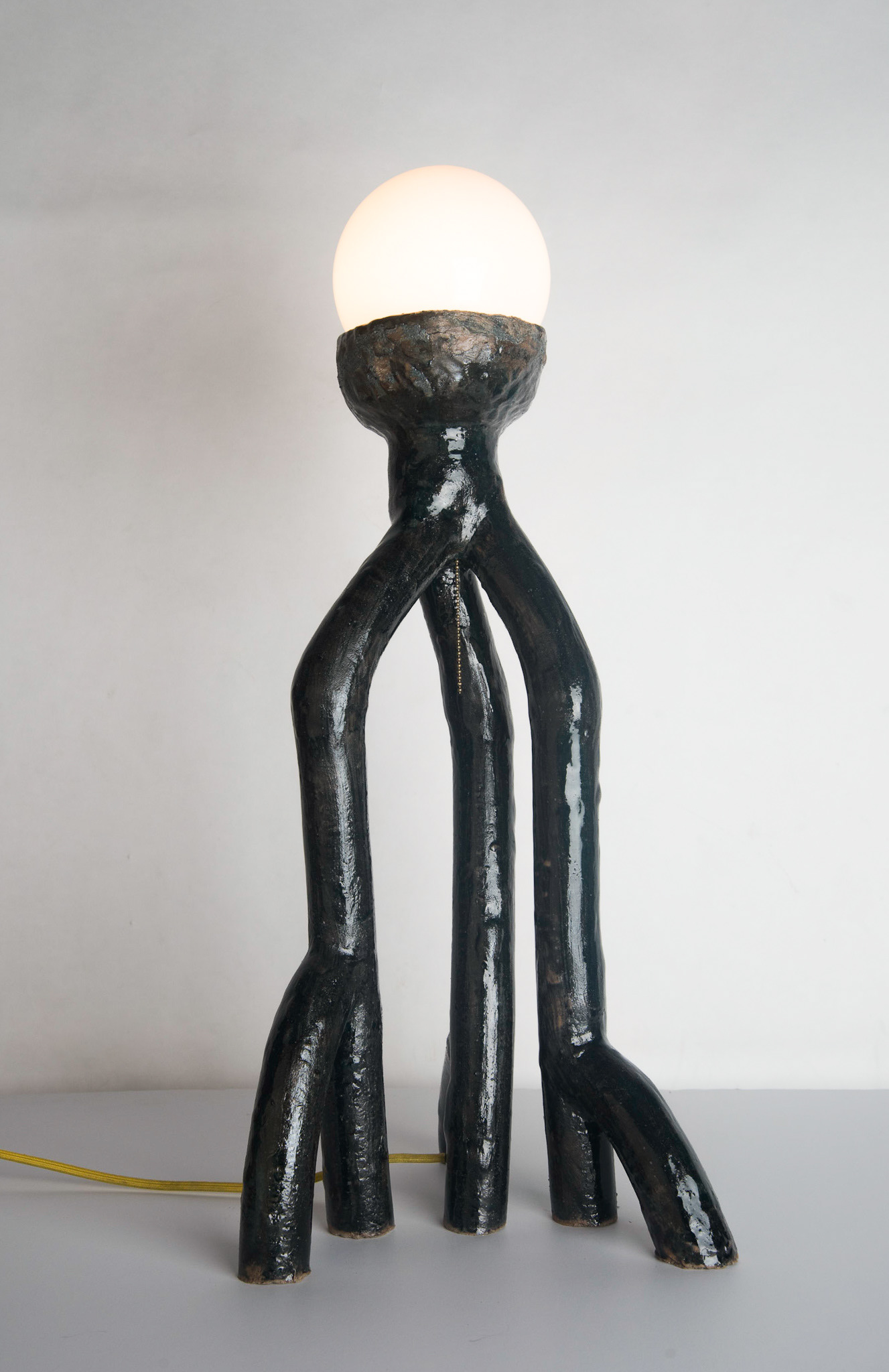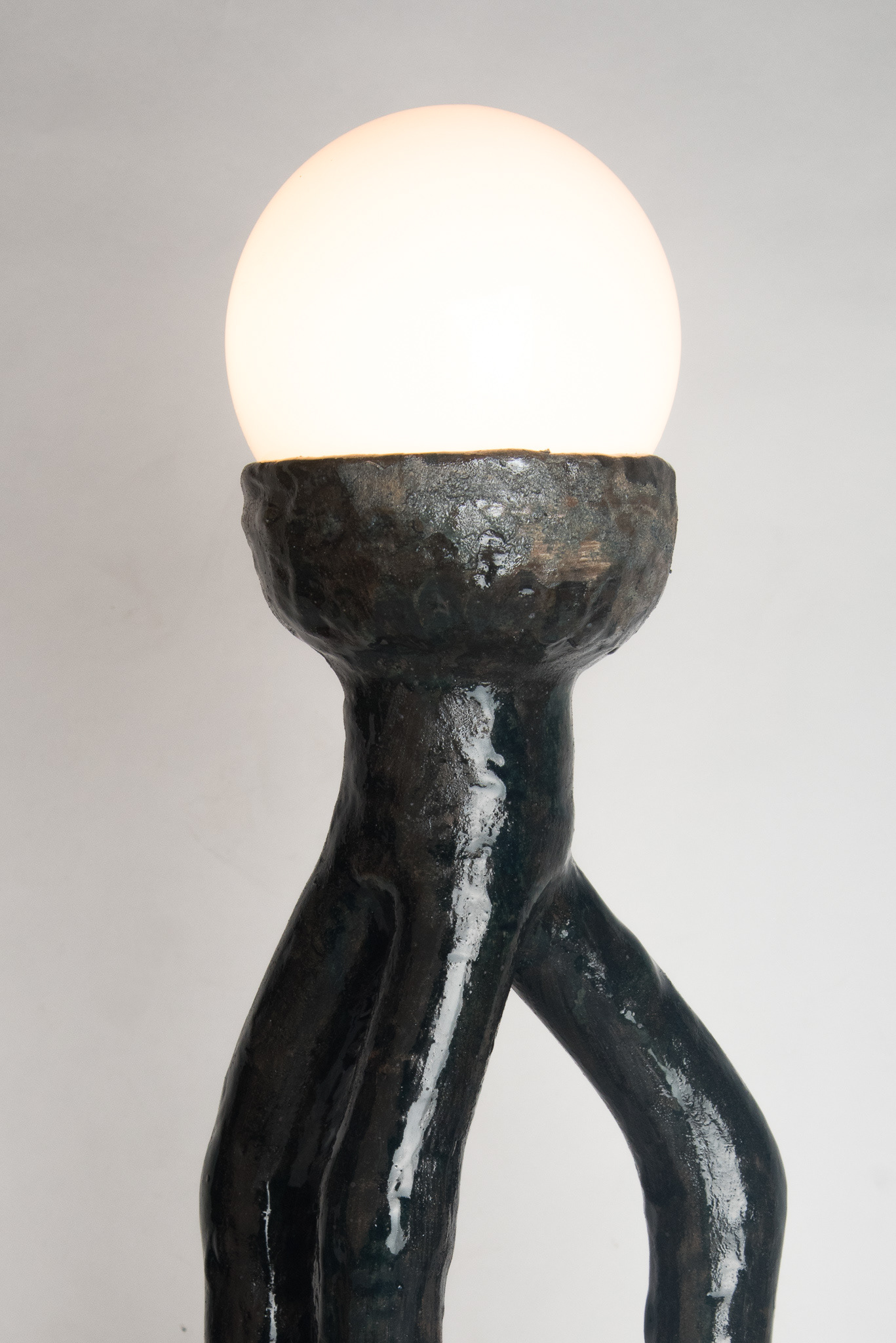 Weaving 1 Midterm - Spring 2018
More photos under "Wovens" tab